Content Creation that Engages
As we're ensconced in the digital era, the paradigm of how businesses interact with their audiences has transformed drastically. Central to this evolution is content creation, the linchpin that bridges brands to their audiences.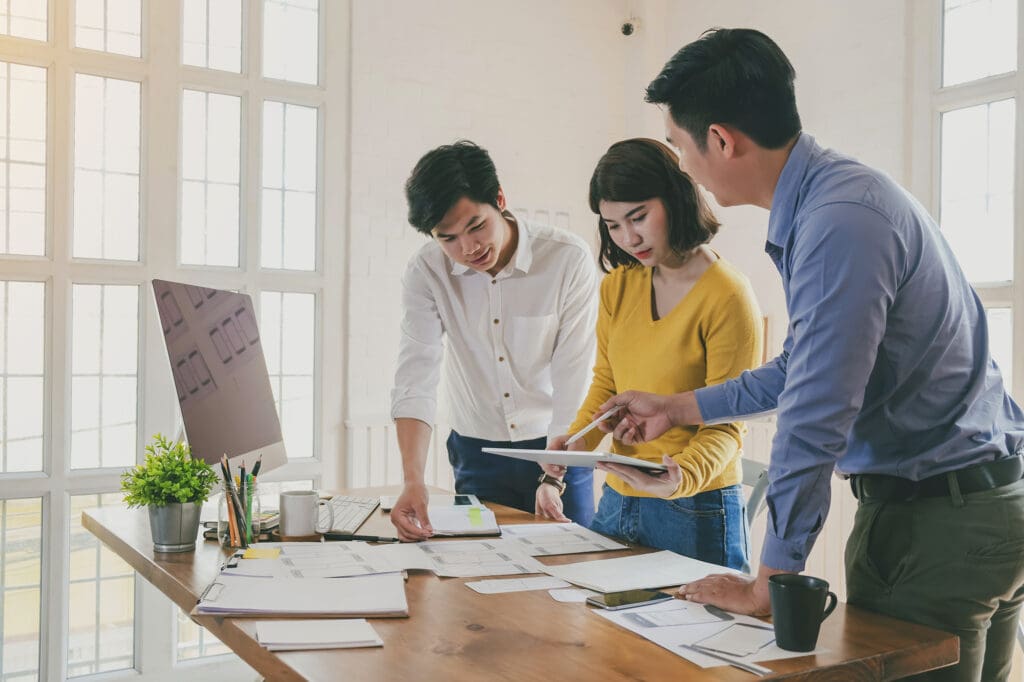 Unveil a Realm Where

Content

is King: Your Gateway to Digital Supremacy
Embark on a journey through a captivating universe where words aren't just written but woven into tapestries of influence and visuals paint not just pictures, but odysseys. Welcome to our dominion of content creation—a magical kingdom where brands are transformed into legends.
Our brigade of artistic wordsmiths and savvy digital tacticians is on a never-ending quest to push the envelope of creativity. We carve out compelling stories, designed to sparkle in the vast digital canvas that engulfs today's online world.
Here's What Awaits You Under Our Regal Canopy:
Enchanting Blog Posts: Dive into captivating narratives that do more than entertain—they enchant, turning casual browsers into devoted followers.

Irresistible Social Media: Whether it's tweets, Facebook posts, or Instagram stories, our crafted messages don't just make an impression; they leave a lasting imprint, elevating your brand to new heights in the digital sphere.

SEO Wizardry: Behold the sorcery of our optimized articles that don't merely fill space but make you ascend the ladder of search engine rankings, towering over your competitors.

Dynamic Visual Narratives: Our videos do more than just roll; they captivate, ensnaring audiences in a mesmerizing ballet of pixels and frames that recount the epic of your brand.
With our partnership, you're not just adopting a content strategy; you're being coronated as the emperor of your industry's digital realm. Your march towards online hegemony begins the moment you cross the threshold into our kingdom.
Why Quality Content is Your Digital North Star: The Game-Changing Impact of Partnering with
CyberSpyder Inc.
In the digital world, quality content isn't just a recommendation—it's a necessity. It serves as the bedrock upon which compelling digital narratives are built, offering unparalleled value to businesses and individuals alike. Here's why prioritizing quality content is non-negotiable and how CyberSpyder Inc., with a stellar track record spanning two decades, can turn the tides in your favor:
1. Cementing Trust and Elevating Credibility
Well-crafted content isn't merely informational; it's a beacon of expertise that establishes you or your business as a trusted authority in your field. CyberSpyder Inc. excels in creating content that not only exudes authority but actively fosters trust among your target audience.
2. Hooking and Holding Your Audience
The allure of great content lies not just in what it says, but how it speaks to the reader. CyberSpyder Inc. specializes in generating magnetic content that keeps audiences riveted, building loyalty and encouraging continued engagement.
3. Boosting SEO and Skyrocketing Online Visibility
Excellent content and search engine performance are mutually reinforcing. By investing in high-caliber, SEO-optimized content, you pave the way for greater online visibility. CyberSpyder Inc. possesses the know-how to propel you up the search engine rankings and amplify your organic reach.
4. Emerging as an Industry Trailblazer
Being a thought leader is akin to setting industry trends. Through meticulous research and fresh perspectives, high-quality content can establish you as a go-to industry resource. CyberSpyder Inc., with its rich experience, can help you consistently produce innovative content that sets you apart from the pack.
5. Nurturing Conversions and Catalyzing Sales
Content that addresses specific needs has the power to guide consumer decisions. CyberSpyder Inc. crafts content tailored to your business goals, steering potential customers seamlessly through their purchasing journey.
6. Supercharging Social Media Engagement
Viral content isn't just shareable; it's relatable. Stellar content often becomes a social media sensation, giving your brand a significant digital boost. CyberSpyder Inc. has the finesse to tailor content for diverse social platforms, ensuring maximum outreach and stellar engagement.
7. Maximizing Time and Resources
Exceptional content requires a commitment of time, expertise, and resources. Partnering with CyberSpyder Inc. allows you to invest in unparalleled quality, while liberating your time for other mission-critical business activities.
Save Hours of Time and Frustration
No more DIY, trial and error, haphazard Content Creation schemes.
Stop Wasting Money
Invest in an effective Content Creation strategy custom-fit for your business.
Start GROWING Your Business
With a cohesive Content Creation plan designed around your business and goals, you'll stand apart from your competition and start getting leads, conversions and SALES.
You Can Rise Above Your Competition
1
Fill Out Our Form
We'll schedule a FREE fact finding consultation to learn more about your business needs and goals.
2
Get Your Strategy
We will develop your customized Content Creation strategy that helps you reach those goals.
3
Get Results
Your business will rise above your competition, get noticed and get RESULTS
What is inadequate

Content Creation

Costing

You

?
In the world of digital marketing, content isn't just king; it's the entire kingdom. But if you're still tossing coins into the wishing well of content creation without seeing returns, you might be paying a steeper price than you realize.
1. Loss of Potential Customers: Every piece of content that doesn't resonate is a missed connection. When visitors can't find value in what you offer, they'll look elsewhere. Each missed connection is a potential customer lost, perhaps to a competitor.
2. Eroding Trust and Credibility: Inconsistent or poor-quality content can erode the trust of your audience. Instead of seeing you as an expert, they might start questioning your credibility. Trust, once lost, takes time and effort to rebuild.
3. Wasted Resources: Money spent on producing subpar content is money down the drain. But the cost isn't just financial. Think about the time and energy your team invests in content creation - resources that could be better utilized elsewhere.
4. Diminished Brand Image: In the digital age, your content reflects your brand. If the content is lacking, it might give the impression that your products or services are similarly substandard.
5. SEO Setbacks: Content plays a pivotal role in search engine optimization. Ineffective content means lower rankings on search engines, leading to decreased visibility and organic traffic.
6. Frustration and Burnout: Constantly feeling like you're running on the content treadmill without gaining ground can be disheartening. This can lead to frustration and even burnout among your team members.
Effective content creation isn't about throwing things at the wall and hoping something sticks. It demands a thoughtful, strategic approach. If you feel trapped in a cycle of ineffective content creation, it's time to take a step back, reassess, and re-strategize. Because in the realm of digital marketing, it's not just about producing content, but creating content that truly counts.
Did some research locally after fighting and struggling through a few larger companies to handle my website, email, and digital marketing. Met with the Team at CyberSpyder and was thoroughly impressed with the professionalism. They helped me get my website flawlessly switched over, gave it a great overhaul to accommodate my SEO and visual appeal. Launch went extremely smooth. Service and Expectations have been superior since our first meeting.
Charlie Little
2022-10-21
The work they did transformed my website from failing to fantastic! Highly recommend! Thank you 😊
Mosemarie Boyd
2022-06-16
Stephanie at CyberSpider is amazing! She accomplished what I have attempted to do unsuccessfully for about 5 years. She got political ads authorized and running on Facebook. She kept at it despite many hurdles, and she double and triple checked over and over until every step was completed. There were multiple gaps in the process and I had tried everything without success, including writing a paper letter to FB and going to their HQ in Palo Alto—none of which produced results. I highly recommend Steph and her CyberSpider team!
Amazing people to work with! We are loving our new website.
Stephanie and Rob are efficient and easy to work with for the non tech savvy.
Amanda Pereira
2017-07-19
Very professional, prompt with edits and got us exactly what we wanted. Highly Recommend them for your website needs.
Fitzhugh POS Solutions
2015-07-31
I love what CyberSpyder is doing for Fitzhugh POS Solutions and Fitzhugh Communications. All of our social media, from e-newsletters and blogging to Facebook, Twitter and our website, they handle it all. We meet once a month, discuss potential strategies and CyberSpyder takes it from there. Simple, affordable and effective. CyberSpyder helps Fitzhugh POS Solutions stay in contact with our local accounts throughout Arkansas, our national accounts in Illinois, Kansas and Wyoming, as well as new potential clients with their social media suite of services. Jason Fitzhugh Fitzhugh POS Solutions
CyberSpyder is very reliable and delivers more than you ask for. They go the extra mile to ensure that your website is running 100% Work is clean and design is awesome! They make sure you are satisfied with work done.
Content Creation in Fort Smith, AR

|

We Create Content Good