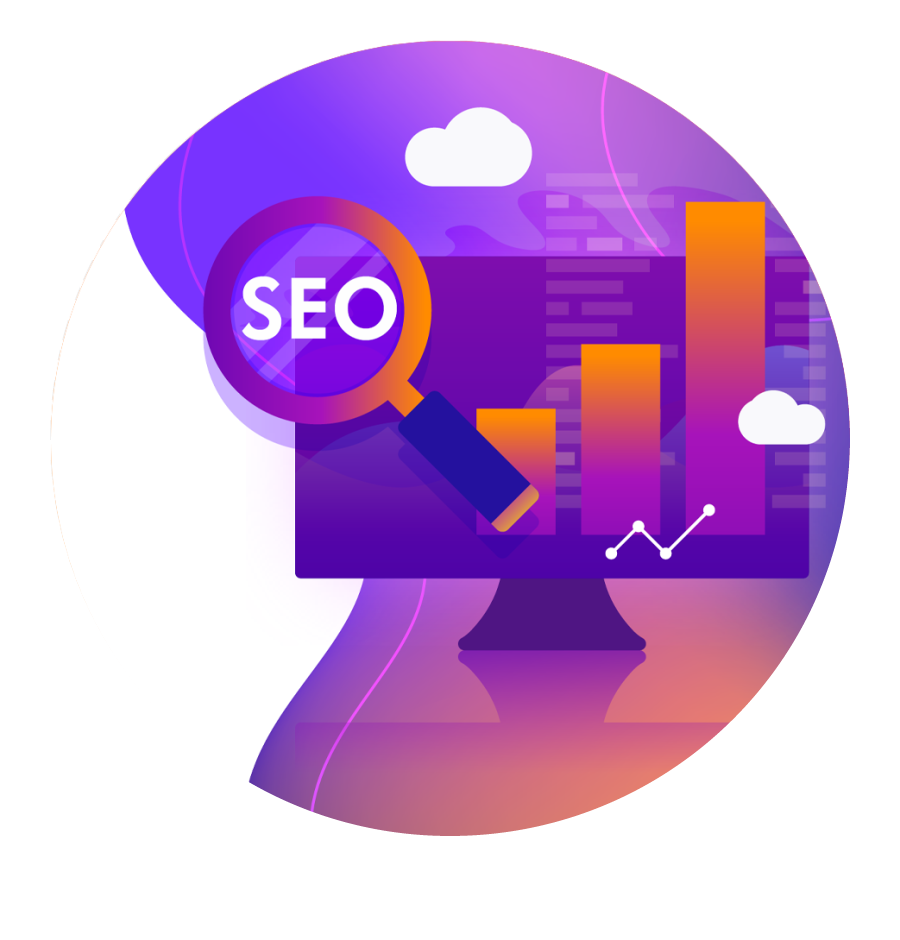 Search Optimization (SEO) that Ranks
What good is a website if no one sees it? People need to be able to find your site on the first page of Google, and preferably at or near the top. You can achieve that goal, and we can help!
The things that today's search engines are looking for change frequently, and we work hard to stay up-to-date with these changes so that we can apply them to the services we provide. We analyze your website and study your competitors in order to plan a strategy to build your search rankings.
Welcome ! We are not ordinary SEOs; we are pioneers, data-driven strategists and digital wizards who know how to unleash the full potential of your online presence.
We combine technical expertise with creative brilliance to develop SEO strategies that will get your site to the top of search engine results.
With us, you will feel the power of targeted keywords, compelling content, and building strategic links that drive organic traffic and increase your visibility.
Search Optimization
What can CyberSpyder Inc. do for your Google and other search engine rankings? Our objective is to turn searches into clicks and clicks into your new customers! Search optimization (SEO) is one of the largest contributors to the success of your website.
What good is a website if no one sees it? People need to be able to find your site on the first page of Google, and preferably near the top. You can achieve that goal and we can help. There's more to it than just building a good website. It starts there, but then you need analytics. You have to know where you are before you can plot the path to better search engine rankings.
We analyze your website and study your competitors. Based on this research, we can plan a strategy that will build your rankings. We don't use any Black Hat techniques. We use tried and true methods that are proven to work.
Search Optimization is more than just adding some keywords and meta tags. What the search engines are looking for changes frequently. We work hard to stay up-to-date with these changes and apply them to the services we provide. We can make sure your website utilizes the latest recommendations and best practices.
Google Structured Data We use JSON-LD tags to bring your business to the top of potential customers' search results. We create what Google calls snippets for each of the articles on your site to increase traffic on your website, which leads to more customers for your business. Snippets are special Google search engine results that displays information about your content with a picture, which makes searchers more likely to click on your website.
Local Search is another focal point in search optimization. We ensure that your content is both interesting and easy to find for the people in your community in addition to those outside your local area. We also ensure that your website runs as fast as possible to decrease bounce rates and keep people browsing your business's website for longer. We also work hard to optimize mobile search results in your community.
Rankings Reports You need to be able to track results. We can provide monthly reports showing exactly how effective our marketing strategy is in comparison to your competitors and what results you are getting for every dollar. We can tell you valuable information such as which pages are more popular, average clicks per person, and bounce rates.
What is Bad Search Optimization Costing You?
Great Search Optimization doesn't depend on luck. It's a carefully planned strategy. Many businesses owners struggle to create a Search Optimization plan that gets results. They become frustrated, feeling they constantly lose out to their competitors, missing out on opportunities. Time, money and energy are lost trying to learn new methods and following conflicting advice.
The Transformative

Power of SEO

: A Business Owner's Experience
As a business owner, I've seen the transformative impact of SEO on my company firsthand. This powerful digital tool didn't just improve my online visibility; it fundamentally changed the trajectory of my business, amplifying both its digital and physical footprint.
Here's how SEO reshaped my business landscape:
Heightened Visibility: After optimizing website content, strategically embedding relevant keywords, and refining the site's structure, I observed a marked climb in our position on search engine results. This meant more potential customers encountered my business during their online searches.

Engaging Content Equals Authority: Crafting quality content tailored to my target audience did more than just retain visitors. It positioned my business as a thought leader in the industry. A reduced bounce rate and longer user visits signaled to search engines that my content was not only relevant but also valuable.

Local SEO: A Game-Changer: Focusing on local SEO made my business a familiar name within my community. From accurate listings to positive customer reviews and location-specific keywords, my business began to stand out in local search queries, translating to increased footfall in my brick-and-mortar store.

Tangible Results: All these SEO efforts culminated in a notable surge in organic traffic to my website, which directly led to an uptick in conversions. This translated into tangible growth in revenue and firmly established my business's reputation in the industry.
In conclusion, the strategic implementation of SEO did more than just boost online rankings. It elevated user engagement, bolstered my brand's credibility, and significantly impacted the bottom line. The return on investment for SEO was clear, proving it to be an invaluable tool for long-term success in today's digital-centric business world.
What experts think about using

SEO

optimization?
As an expert in the field, I cannot stress enough how crucial SEO website optimization is in today's digital landscape. It's not just a luxury; it's an absolute necessity for any business that aims to thrive online. Here's why:
Visibility and Traffic: In a world where billions of searches are conducted every day, having your website appear on the first page of search results is paramount. Proper SEO optimization ensures that your website ranks higher, increasing its visibility and driving organic, targeted traffic to your site.
User Experience: SEO isn't just about pleasing search engines; it's about creating a seamless and enjoyable user experience. Optimizing your site's speed, mobile-friendliness, and user interface not only satisfy search engine algorithms but also keep visitors engaged and reduce bounce rates.
Credibility and Authority: Appearing on the first page of search results instills a sense of credibility and trust among users. Websites that rank higher are often perceived as authoritative sources in their respective industries, enhancing your brand's reputation.
Return on Investment (ROI): SEO offers one of the highest ROI compared to other digital marketing strategies. The traffic generated through organic search is often more valuable and likely to convert into leads or sales, making the investment in SEO optimization well worth it.
Long-Term Results: While some marketing tactics might provide short-term gains, SEO is a long-term strategy that continues to deliver results over time. Once you've established a strong online presence through effective optimization, the benefits can be sustained for years to come.
Competitive Edge: Your competitors are likely investing in SEO, and if you're not, you're falling behind. A comprehensive SEO strategy allows you to not only catch up but also surpass your competitors, securing a dominant position in your industry.
Adapting to Search Algorithms: Search engine algorithms are constantly evolving. By staying up-to-date with the latest SEO trends and algorithm changes, you can ensure that your website remains compliant and maintains its ranking, even as the digital landscape evolves.
Local Visibility: For businesses with physical locations, local SEO optimization ensures that your business is visible to potential customers in your immediate area. This is invaluable for attracting local foot traffic and customers.
SEO website optimization is the backbone of online success. It drives traffic, enhances user experience, builds credibility, and delivers a substantial return on investment. Ignoring SEO means missing out on a vast pool of potential customers actively searching for products or services like yours. Embrace SEO as a cornerstone of your digital strategy and position your business for sustained growth and success.
Save Hours of Time and Frustration
No more DIY, trial and error, haphazard Search Optimization schemes.
Stop Wasting Money
Invest in an effective Search Optimization strategy custom-fit for your business.
Start GROWING Your Business
With a cohesive Search Optimization plan designed around your business and goals, you'll stand apart from your competition and start getting leads, conversions and SALES.
You Can Rise Above Your Competition
1
Fill Out Our Form
We'll schedule a FREE fact finding consultation to learn more about your business needs and goals.
2
Get Your Strategy
We will develop your customized Search Optimization strategy that helps you reach those goals.
3
Get Results
Your business will rise above your competition, get noticed and get RESULTS
Want to get in touch with us? Contact our company today for personalized solutions tailored to your needs.
Search Optimization and SEO Optimization Search Optimization and SEO Optimization
At CyberSpyder Marketing Service, we know you want to grow your business. In order to do that, you have to stand above your competition and get noticed. The problem is most business owners don't have time or energy to create a Search Optimization plan that works and they are left struggling to be found on the internet. This can be very frustrating. We believe every business deserves the opportunity to compete for clients.
We understand your frustration and struggle. That's why we have worked with hundreds of clients and helped them get noticed on the internet and GROW their business.
Here's how it works: Step one, fill out the form and schedule your FREE consultation. Step two, we'll create a customized Search Optimization strategy that will get you noticed. Step three, your business will grow as you rise above your competition and you'll get results!
So schedule your FREE consultation today and stop wasting time, money and energy on Search Optimization that doesn't work and start getting those results you are looking for.
Search Optimization and SEO Optimization Search Optimization and SEO Optimization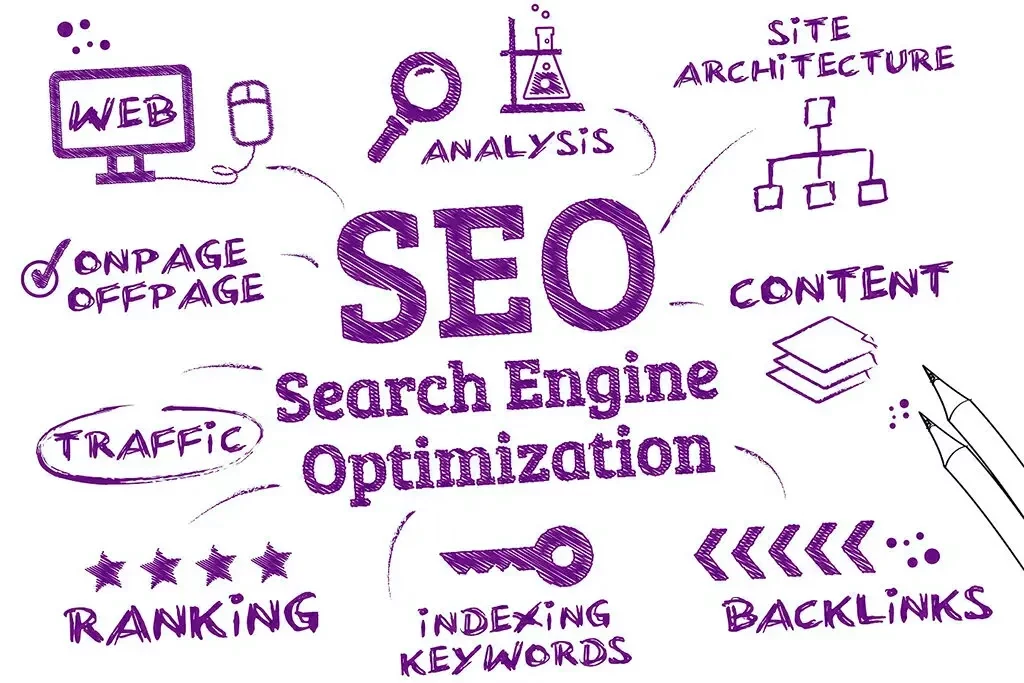 Search Optimization and SEO Optimization Search Optimization and SEO Optimization
In the evolving digital realm, having a competent partner to navigate the complexities of Search Optimization can be the edge your business needs. Here's why CyberSpyder Inc. stands out in offering SEO solutions:
Enhanced Search Rankings: Leveraging proven SEO methodologies, CyberSpyder Inc. ensures your website climbs the search engine ladder. The outcome? Enhanced visibility and augmented traffic flow to your site.
Precision-Targeted Traffic: By honing your content around meticulously selected keywords pertinent to your business, we ensure your website resonates with potential customers. The result is a surge in quality leads and improved conversion rates.
User Experience Boost: A seamless and intuitive website experience keeps users engaged. With CyberSpyder Inc., your website is primed for navigation ease, ensuring users find precisely what they're seeking swiftly.
Budget-Friendly Solutions: At CyberSpyder Inc., we believe in delivering potent SEO solutions that don't strain your finances. Value-driven and cost-effective, our services ensure your marketing dollars are wisely spent.
Insightful Analytics & Reporting: Stay informed and ahead of the curve. With our detailed analytics and reporting, gain insights into your website's SEO performance. Armed with data, make informed choices to refine your strategy.
Continuous Optimization: The digital landscape shifts constantly. We ensure your website remains agile and updated, adapting to the latest SEO best practices and algorithm shifts. This proactive approach preserves your ranking and ensures sustained competitiveness.
In a nutshell, for businesses aiming to bolster their digital presence and amplify website traffic, CyberSpyder Inc. emerges as a trusted ally.
Join hands with us for unmatched SEO solutions, tailored especially for Fort Smith, AR.
Search Engine Optimization
(SEO) is the process of optimizing a website to rank higher in search engine results pages (SERPs) for specific keywords and phrases. The goal of SEO is to increase the visibility of a website, attract more traffic, and ultimately, generate more leads and sales. In this article, we will cover the basics of SEO, its benefits, and some tips on how to optimize your website for search engines.
The importance of SEO promotion
Understanding Search Engines
Before we dive into SEO, it's important to understand how search engines work. Search engines like Google, Bing, and Yahoo use complex algorithms to rank websites in their search results. These algorithms take into account a variety of factors, including the relevance of a website's content to a search query, the quality and quantity of links pointing to the website, and the overall user experience of the website.
Keywords
Keywords are the words and phrases that people use to search for information on the internet. When someone types a keyword into a search engine, the search engine's algorithm scans the internet for web pages that are relevant to that keyword. To rank for a particular keyword, your website must contain content that is relevant to that keyword.
Word forms research is the process of identifying the keywords and phrases that people use to search for information related to your business. You can use tools like Google's Keyword Planner, SEMrush, or Ahrefs to identify the most popular keywords in your industry. Once you've identified your target keywords, you can then optimize your website's content to include those keywords.
On-Page Optimization
On-page optimization refers to the changes you make on your website to improve its visibility in search results. Here are some key on-page factors that you should focus on:
Title Tags: The title tag is the text that appears at the top of your browser window and in search engine results. Make sure that your title tag accurately reflects the content of your page and includes your target keywords.
Meta Descriptions: The meta description is a brief summary of your page's content that appears below the title tag in search engine results. Your meta description should be compelling and include your target keywords.
Header Tags: Header tags (H1, H2, H3, etc.) are used to structure the content of your page. Make sure that you use header tags to organize your content and include your target keywords in them.
Content: Your content should be well-written, informative, and relevant to your target audience. Make sure that your content includes your target keywords, but avoid keyword stuffing (overusing your target keywords).
Images: Use descriptive filenames and alt tags for your images to help search engines understand the content of your page.
Internal Links: Linking to other pages on your website can help search engines understand the structure of your site and the relationships between different pages.
Site Speed: Site speed is a ranking factor, so make sure that your website loads quickly.
Mobile Friendliness: With more people using mobile devices to access the internet, it's important that your website is mobile-friendly.
Off-Page Optimization
Off-page optimization refers to the actions you take outside of your website to improve its visibility in search results. Here are some key off-page factors that you should focus on:
Link Building: Link building is the process of acquiring links from other websites to your own. The quality and quantity of links pointing to your website is a major ranking factor, so it's important to build a strong backlink profile.
Social Media: Social media can help you reach a wider audience and attract more links to your website. Make sure that you have a presence on the social media platforms that your target audience uses.
Local SEO
If you have a physical location for your business, local SEO can help you attract more local customers.
Search Optimization in Fort Smith, AR |

SEO

Service in Fort Smith #1
Experience the magic of search engine optimization, the power of rankings and increased organic traffic. Contact us today and together we will create an SEO strategy that will make your brand stand out from the rest. Your exploration journey starts here !