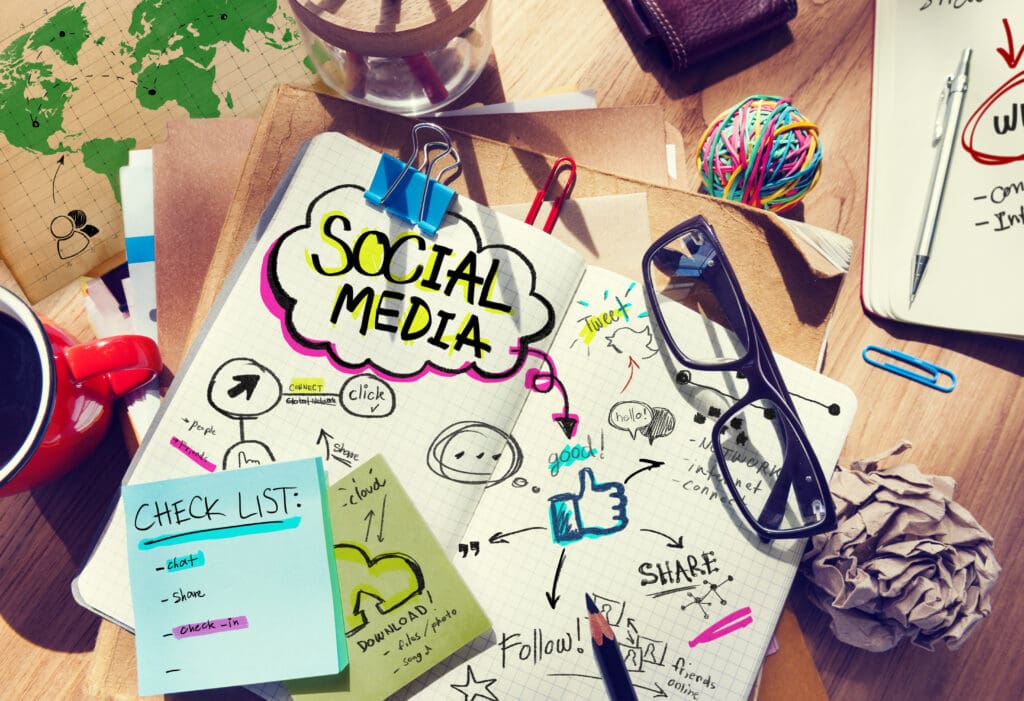 SOCIAL MEDIA MARKETING THAT BUILDS A COMMUNITY
Posting regularly to your business's social media accounts is a great way to reach the millions of people who browse social media each day. There are tons of potential customers out there. You just have to know how to reach them.
Social Media Management (

SMM

)
In today's world, social media has become an intrinsic part of our daily lives. We use social media platforms to share our thoughts, ideas, and opinions with the world. Social media is no longer just about personal interactions, however. It has now become an important aspect of business operations.
As social media platforms have gained in popularity, businesses and organizations have recognized their potential for marketing and advertising. Social media marketing (SMM) involves creating and sharing content on social media platforms to promote a brand, product, service, or event.
However, managing social media platforms can be time-consuming, complex, and daunting, especially for businesses that lack the necessary expertise and resources.
This is where social media management comes in. It involves the creation, scheduling, publishing, and monitoring of content across all social media platforms. Social media management is key to building and maintaining a strong online presence for businesses. It helps to engage with customers, build brand awareness, and drive traffic to a business' website.
HERE'S WHY
Increased Brand Awareness: A skilled SMM team can help you increase your brand's visibility on social media platforms, allowing you to reach a larger audience.
Improved Customer Engagement: SMM can help you build relationships with your customers and improve their overall experience with your brand. By responding to comments and messages, you can show your customers that you value their feedback and care about their needs.
Lead Generation: By using targeted ads and other strategies, SMM teams can help you generate leads and drive traffic to your website.
Reputation Management: SMM can help you monitor and manage your brand's reputation on social media. This includes responding to negative comments and reviews and addressing any concerns that customers may have.
Analytics and Insights:

SMM

teams can help you track and analyze your social media performance, providing you with valuable insights that can help you make informed decisions and adjust your strategy as needed.
Save Hours of Time and Frustration
Say goodbye to homemade, trial and error, and disorganized social media tactics on platforms
Stop Wasting Money
Use an efficient social network, carefully designed to meet the needs of your business
Start GROWING Your Business
By implementing a consistent social media strategy you can set yourself apart from the competition, and dramatically increase leads, conversions, and ultimately revenue
Social media management is essential for businesses that want to stay relevant and competitive in today's digital age. By leveraging social media platforms, businesses can increase brand awareness, engage with customers, and gain valuable insights into customer behavior, preferences, and opinions. So, it's urgent to use social media for your business and effectively manage your social media presence to achieve your business goals.
Social Media Marketing in Fort Smith, AR | SMM Service #1